Get out of my kitchen you flying ass
cringge
Another nostalgic version, spent some time digging for the old files for this version as I remembered ages ago in 2011 I burnt it on a disc with a installer. Meaning we have all the original resources/sounds and launchers!
Only thing needed to be done, was to find the Server and the Jar launcher to make it a complete set.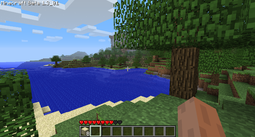 Anyway, every original file is stored in the zip along with batch launchers that directly run the game, just like the
Alpha upload
If you're going to host a server, you might want to turn off
online-mode
in
"server.properties"
as the launchers don't login anymore
I've also attached a
Skin URL patch.zip
underneath, this small HEX edited mod changes the URL where skins are downloaded, to use the one from the current version of Minecraft (2016)
So enjoy!
https://drive.google.com/file/d/0B5PbaEZg8neXQmFoWkF5TTFjeVE/view
Last edited: