Since ExaGear got discontinued, here's an archive of all the files and emails.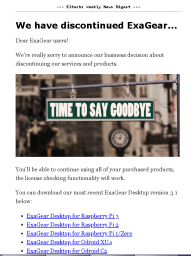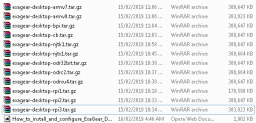 Magnet Link
[Don't forget, you will need a
torrent client
to use magnet links!]
UPDATE:
toasteh on the pyra-handheld forums
was able to make
patched versions that work without a key
, so we can use it after the discontinuation!
I have changed the binaries to work without a key file since the exagear project got discontinued.
Only the install script got changed (you can check it out how it works).
I have tested the rpi3 version on my raspberry pi 4 successfully.

Exagear v3.1 Raspberry Pi 1, 2 and 3: mediafire com/folder/n6pfc2bks6miw/Exagear
Last edited: